About Webre Consulting
Webre Consulting, LLC is a community and government relations advocacy firm headquartered in New Orleans, Louisiana specializing in construction and business permitting and represents and advises clients in zoning matters, land use and transportation planning, historic district compliance, tax credits, neighborhood engagement, and more. Webre Consulting is State & Local Disadvantaged Business Enterprise (SLDBE) certified by the City of New Orleans and a WBENC-certified woman-owned business.
Since 2003, founder Nicole Webre has created legislation and lead projects for redevelopment and new development in cultural commerce. From hospitality, residential, to educational uses, Webre Consulting moves through the complicated government and community approval processes required to open and sustain successful ventures.
Along with Webre's deep expertise in regulatory requirements, government processes, and neighborhood relations, the firm attributes its success to the strong partnerships it has developed with planning, building & safety departments, local law enforcement, and local and state government leaders.
Mission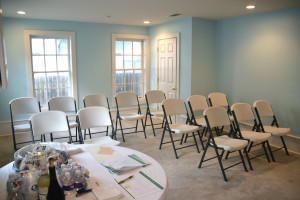 To help clients navigate local and state government agencies in order to maximize growth and achieve their organization's goals.
Services
Webre Consulting, LLC advises clients on the following:
PERMITTING & LICENSING

Local & state regulatory compliance
Occupational/business license
Certificate of occupancy, demolition, and building permits
Plan approvals – Safety & Permits, Historic District Landmarks Commission (HDLC), Vieux Carre Commission (VCC), and Architectural Review Committee (ARC)
Life Safety Code compliance, State Fire Marshal (SFM), and Department of Health and Hospitals (DHH)
Sign permits
Sidewalk cafe
Temporary & special event permitting

ZONING & CONDITIONAL USE

Land-use planning consulting
Long-term site analysis for development
Zoning and building code research
Conditional use, zoning changes, and Board of Zoning Adjustments (BZA) waivers
Subdivision applications and resubdivision requests

TAX CREDITS & INCENTIVES

Enterprise zone
Other small business grants & financing opportunities based on client needs

COMMUNITY RELATIONS

Communication with City Councilmembers
Neighborhood and civic association engagement
Lobbying/issue advocacy
Representation at hearings and before public entities: public boards and commissions and city or parish council meetings
Presentations for zoning requests, historic district appeals, and consideration in public bid processes

GOVERNMENT CONTRACTS & DBE PARTICIPATION

Responses to Requests for Proposals (RFP) and Requests for Qualifications (RFQ) drafting and representation
Disadvantaged Business Enterprise (DBE) participation requirements