About Webre Consulting
With over 15 years experience in city government and the legal field, Webre Consulting is a community and government relations advocacy firm that specializes in permitting – construction, temporary, and business – and represents and advises clients in zoning matters, land use and transportation planning, historic district compliance, tax credits, and much more. Webre Consulting is a WBENC-certified woman-owned business and a State & Local Disadvantaged Business Enterprise (SLDBE) certified with the City of New Orleans.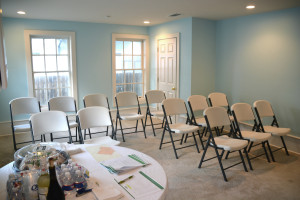 Mission
To help clients navigate local and state government agencies in order to maximize growth and achieve their organization's goals.
Services
Webre Consulting, LLC advises clients on the following:
Local and state regulatory compliance
Land use planning: long term planning for large and multi parcel sites
Permitting: temporary and special event permitting
Permitting: occupational/business licensing, occupancy, demolition, and building
Life Safety Code Compliance and permitting with Fire Marshal and Health Department
Commercial and residential entitlements such as conditional use and zoning waivers
Subdivision applications and resubdivision requests
Representation at hearings and before public entities: public boards and commissions and city or parish council meetings
Presentations for zoning requests, historic district appeals, and consideration in public bid processes
Responses to Requests for Proposals (RFP) and Requests for Qualifications (RFQ) drafting and presentation
Tax Credits and Economic Development Incentives:

Enterprise Zone: This tax incentive program provides tax credits and rebates for sales and use taxes for the creation of permanent full time jobs and employment of individuals who reside in disadvantaged areas located in designated Enterprise Zones. Eligibility dependent on meeting job creation and hiring requirements.
Other small business grants or other business financing opportunities which we research for our individual clients' properties.