About Nicole Webre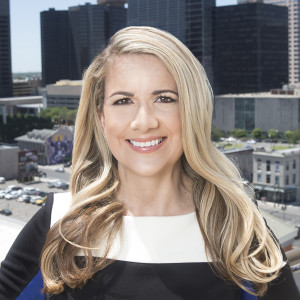 Nicole Webre is a New Orleans native and received her undergraduate degree from Tulane University and her juris doctor degree from Loyola University College of Law. She has spent over fifteen years in city government and the legal field helping business owners, property owners, and real estate developers navigate local and state government agencies. 
She specializes in government and community relations, especially local and state regulatory compliance, land use planning, zoning and options for future real estate development, permitting, commercial and residential entitlements, historic tax credits, restoration tax abatement, and legislative-based economic incentives. She tackles every project or problem with the utmost attention and energy. In addition to advising clients, she is also a real estate developer, having developed Bakery Village, a 15-lot residential development in the Historic Irish Channel, New Orleans
Involvement and Awards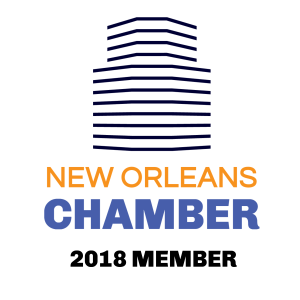 Featured Developer, CNBC's The Deed New Orleans
Member Company, New Orleans Chamber of Commerce
Associate Member, Urban Land Institute


2017 Silver award Home Builder

, New Orleans CityBuisness
2017 Top 10 Influencer, Biz New Orleans Magazine
2016 Women of the Year, New Orleans CityBusiness
2016 Top Female Achiever, New Orleans Magazine
2015 Steel Magnolia, New Orleans Magazine
Experience
Founder and Developer
Bakery Village
2015 – Present
Irish Channel, New Orleans

President and Lead Consultant
Webre Consulting, LLC
December 2013 – Present
Greater New Orleans Area
Navigate city hall for clients
Advise clients on local and state regulatory compliance
Act as liaison for government and community relations
Consult clients on land use planning
Handle permitting and licensing
Assist in business and real estate development through entitlements
Review zoning options and identifies options for future use
Identify and create legislative-based economic incentives
Legislative Director
New Orleans City Council
Office of Councilmember Kristin Gisleson Palmer, District "C"
May 2010 – December 2013
Create and oversee private real estate development projects, capital projects, economic development programs, and local business opportunities through innovative zoning and incentive legislation
Work with community representatives and officials to enhance enforcement and regulatory capabilities to improve urban and suburban environments
Facilitate and direct public meetings and presentations
Formulate new policy and employ strategies advantageous to the councilmanic district and the city of New Orleans
Promoted intergovernment relations
Specialize in drafting legislation and policy relative to transportation, public health and safety, land use and planning, historic preservation, restoration tax credits, housing, permitting, administrative regulations, and law and code enforcement
Work independently with the public, public and private corporations, small businesses, non-profit organizations, community groups, as well as elected and appointed officials
Riverwalk Marketplace – 2014
Helped lead the redevelopment of the Riverwalk in coordination with Howard Hughes Corporation's development executives and city officials on lease and servitude agreements.
Crescent Park & Tulane University
Management of redevelopment and expansion projects through public-private partnerships
Promoted adaptive reuse of vacant and/or blighted structures.
Crafted zoning mechanisms that spur commercial development in residential neighborhoods thus creating walkable and sustainable communities.
Directed rehabbing and updating of older strip mall shopping areas to revive neighborhoods.
Algiers Midtown Economic Development District & South Algiers Economic Development District
Identified clusters of land and worked with City and developers to create incentives for redevelopment.
NOCCA
New Orleans Creative amended the master plan to reflect the educational use of NOCCA's properties along Press Street and worked with the president and architects on conditional uses to allow the expansion of the campus and for commercial use on NOCCA Forum's property in order to generate revenue for the school.
St. Claude Arts & Cultural Overlay District – 2013
Worked with the Bywater Neighborhood Association and others to enact the St. Claude Arts and Cultural Overlay District from Press Street to Poland Avenue which permits commercial uses along St. Claude that promote the arts and culture of New Orleans. Two significant provisions of the overlay district allow standard restaurants to serve alcoholic beverages with meals and small theaters to serve alcoholic beverages one hour before, during, and one hour after performances without applying for a conditional use. The overlay also permits live entertainment as an accessory use at many venues.
Faubourg Wines – 2011-2013
Assisted owner Catherine Markel in creating a new zoning use to allow the operation of a wine bar and wine shop in the Historic Faubourg Marigny Zoning District so that customers may drink on premises and purchase wine to go.
Second Vine Wine – 2013
Assisted owner Troy Gant in the approval of a conditional use for a wine bar and wine shop in the Marigny.
Frenchmen Street Outdoor Art Market – 2012
Wrote legislation to create a conditional use for Outdoor Art Markets in the Frenchmen Street Arts & Cultural Overlay District. Lobbied support for its approval.
House of Blues New Orleans – 2012
Assisted and advised HOB on the expansion of the existing club into a ground floor area (formerly retail space) in order to allow for a new restaurant and entertainment area by amending HOB's existing conditional use ordinance.
Siberia – 2012
Assisted the owners in obtaining a conditional use to permit an amusement place at an existing cocktail lounge. Owners made significant improvements to building and added extensive sound-proofing.
Mother-in-Law Lounge – 2012
Assisted Kermit Ruffins' team throughout the City Planning and City Council process to obtain approval for a zoning change and conditional use to permit an amusement place at the location.
Backyard Ballroom – 2012
Assisted the owner in a zoning change and conditional use for an outdoor community theater.
Congo Square – 2011
Worked with historians and members of the community to draft and lobby the council to adopt Ordinance Cal. No. 28,411 (by Councilmember Gisleson) Palmer which officially restored the widely known and traditionally recognized name of Congo Square. By restoring its name, Congo Square will continue to be remembered for the birthplace of the culture and music of New Orleans. Congo Square was recognized by the National Register of Historic Places, however, it was not until Councilmember Palmer authored the legislation that the City Council officially designated the name by municipal ordinance. Congo Square was also the site of the first and second Jazz and Heritage Festival and the popular Jazz Fest stage is named in its honor.
Cafe Istanbul – 2011
Assisted the New Orleans Healing Center and Cafe Istanbul to successfully obtain a text amendment to the CZO to add amusement places as a conditional use under HMC-2, which paved the way for other establishments to apply for a conditional use to operate as an amusement place which allows for live entertainment and alcohol.
Former Third Presbyterian Church on Esplanade (2540 Esplanade) Recording Studio – 2011
Assisted owner Misha Kachkachishvili in a zoning change to allow for a recording studio.
Renaming of St.Claude Street to the name Henriette Delille Street – 2011
Ordinance Cal. No. 28,560 authored by Councilmember Gisleson Palmer to rename St. Claude Street to the name Henriette Delille Street. St. Claude Street was regularly confused with St. Claude Avenue and posed problems for residents of the street.
Candlelight Lounge – 2010
Supported the owner Mrs. Leona Grandison and walked her through the application process for a live entertainment permit so that Candlelight Lounge could operate with a legal non-conforming use (a.k.a., "grandfather status"). Mrs. Grandison provided Safety and Permits with affidavits affirming that Candlelight Lounge has held live music performances for over 20 years. In obtaining a live entertainment, permit she preserved and protected her right to continue the lounge's history of live music.
Pedicab Permitting System
I have utilized best practices to create a pedicab permitting system that other cities have in turn contacted me to model their own pedicab for-hire permit systems.
Taxicab Reform
I began taxicab regulation reform and drafted many of the changes implemented today. I oversaw coordination and adoption of taxicab reform ordinances. To achieve this, I worked with the taxicab industry, New Orleans Convention and Visitors Bureau (NOCVB), city officials, the Taxicab and For-Hire Bureau, City Council members and their staff, and others to push reform legislation though City Council and the New Orleans Aviation Board.
Accessible Taxicabs
After learning of the lack of handicap-accessible transportation options in New Orleans I wrote the first ordinance that the current accessible taxicabs are modeled after. I organized meetings with RTA/Veolia reps, spokespersons for mobility-impaired community, and members of the Mayor's Advisory Committee to identify lack of vehicles equipped to transport all users, whether able-bodied or wheelchair dependent.
Complete Streets Legislation
I worked with transportation leaders, nonprofits, scholars, DPW, the Regional Planning Commission, LADOTD, and others to provide guidelines and benchmarks that enabled me to craft the first city (municipal) ordinance adopted in Louisiana, and the first municipal ordinance adopted in the Southeast Region that codifies how all roadways shall be constructed or redesigned in order to allow all users, such as pedestrians, cyclists, public transportation, and motor vehicles, to safely and efficiently use and share our public streets (e.g., bike lanes, crosswalks, bump-outs for parking, etc.)
Street Car Expansion
I promoted community support and planning of the street car line's expansion along the North Rampart and St. Claude corridor.
Canal Street and Algiers Ferry
I assisted in negotiations that led to the takeover of the ferry system by the Regional Transit Authority and Veolia.
Sustainable Transportation Advisory Committee
I worked with Councilmember Palmer and private and public transportation experts to form this advisory committee, for which I served as liaison for the City Council.
Churchhill Downs Fairgrounds – 2005
Aided in the expansion of the facility and addition of slot machines, created a cooperative endeavor between neighborhood associations and Churchhill Downs that resulted in the zoning approval of the Fairgrounds expansion, and devised the agreement between all parties that resulted in the Fairgrounds' funding of the security district that employs additional police officers to patrol the neighborhoods around the Fairgrounds. A true win-win!