About Nicole Webre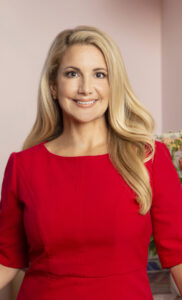 CEO & Founder, Lead Consultant
Nicole Webre is a New Orleans native and received her undergraduate degree from Tulane University and her juris doctor degree from Loyola University College of Law. Since 2003, Nicole has created legislation and lead projects for redevelopment and new construction. She has spent 16 years in city government and the legal field helping residents, business owners, governmental agencies, educational institutions, and real estate developers navigate local and state government. She tackles every project or problem with the utmost attention and energy.
In 2013, she founded Webre Consulting, which specializes in government and community relations, local, state, and federal regulatory compliance, land use planning, zoning, and options for future real estate development, permitting, commercial and residential entitlements, legislative-based economic development programs such as Historic Tax Credits, Restoration Tax Abatement, and other incentive-based programs to promote redevelopment of commercial and residential areas and urban-infill.
In 2021, Webre Consulting was honored as a 2021 Love Your City Award Finalist in the Housing category. Nicole has been recognized by New Orleans Homes & Lifestyles (2019 Design Masters, Master of Preservation), New Orleans CityBusiness (2017 Silver Award, Top Home Builder and 2016 Women of the Year), Biz New Orleans (2017 Top 10 Influencer), New Orleans Magazine (2016 Top Female Achiever and 2015 Steel Magnolia). Nicole was featured in CNBC's The Deed staring Sidney Torres for her residential urban-infill development, Bakery Village.
Webre Consulting is State & Local Disadvantaged Business Enterprise (SLDBE) certified by the City of New Orleans and certified by the Women's Business Enterprise National Council (WBENC) and the Louisiana Department of Economic Development's Hudson Initiative.
In addition to advising clients, she is also a licensed General Contractor. She founded Webre Construction in 2018. In 2015, she developed Bakery Village, a 15-lot residential development in the Historic Irish Channel, New Orleans.
Involvement and Awards
2023 Nominee for the prestigious Morial Award
2022 New Orleans Leukemia & Lymphoma Society Man & Woman of the Year Campaign, 3rd place Woman of the Year and Top Five Finalist overall raising almost $42,000 toward blood cancer research, advocacy and patient care.
2021 Love Your City Awards, Housing Finalist
2019 Master of Preservation, New Orleans Homes & Lifestyles Magazine's Design Masters
2017 Featured Developer, CNBC's The Deed New Orleans
2017 Silver Award Home Builder, New Orleans CityBuisness
2017 Top 10 Influencer, Biz New Orleans Magazine
2016 Women of the Year, New Orleans CityBusiness
2016 Top Female Achiever, New Orleans Magazine
2015 Steel Magnolia, New Orleans Magazine
Experience
Founder and CEO
Webre Construction, LLC
2018 – Present
Greater New Orleans Area
Founder and Developer
Bakery Village
2015 – Present
Irish Channel, New Orleans
CEO & Principal Consultant
Webre Consulting, LLC
December 2013 – Present
Greater New Orleans Area, Statewide, Nationwide
Navigate city, state and federal governmental agencies for clients
Advise clients on local and state regulatory compliance
Act as liaison for government and community relations
Consult clients on land use planning
Handle permitting and licensing
Assist in business and real estate development through entitlements
Review zoning options and identifies options for future use
Identify and create legislative-based economic incentives